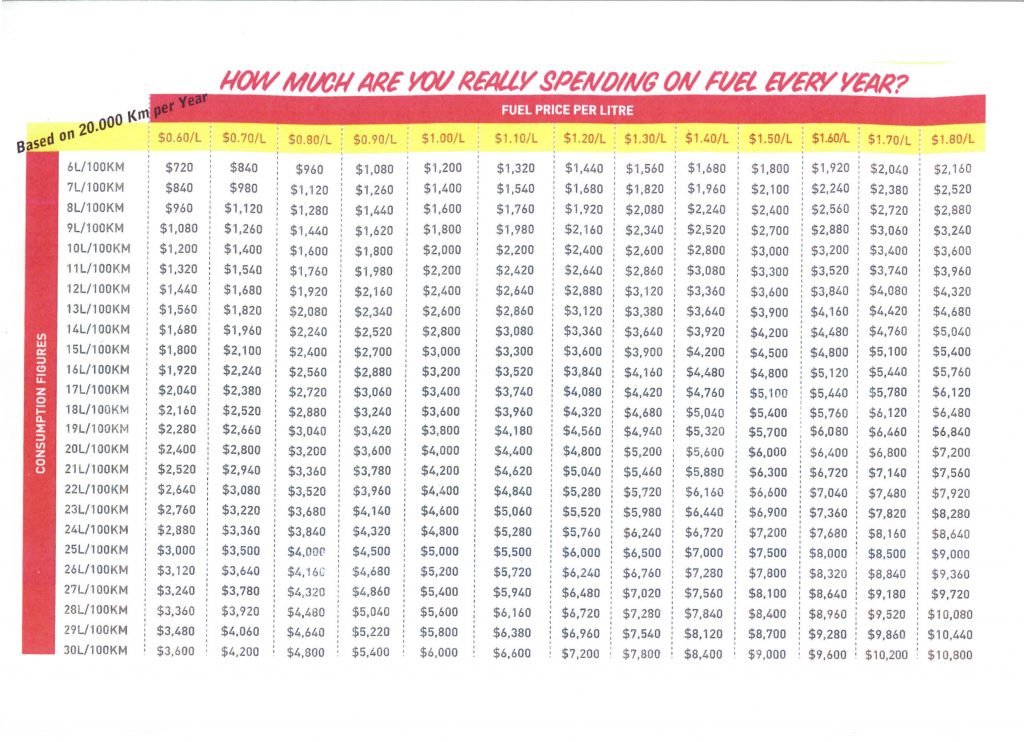 LPG Conversions
At Frankston Gas & Automotive, we offer a full range of LPG conversions, servicing and repairs.
We offer a variety of LPG conversions on all makes and models, including:
Traditional systems
Vapour injection systems
How much are you really spending on fuel?
Find out how much you're really spending, and how much you could be saving, with our handy fuel conversion chart.
Still have questions? Contact us today.